Survivors Network
Survivors' Network is a specialist organisation providing friendly support and professional help for survivors of sexual violence and abuse and their families. They understand that the effects of any form of sexual trauma can be profound and long lasting and that it takes courage to ask for help.
They believe that with the right support people can and do heal from their experiences and lead full and fulfilling lives.
Survivors' Network offers counselling (for self-identified women aged 16+); ISVA support for people of all ages and genders; a weekly helpline (for self-identified female survivors and supporters of any gender); and various groupwork and drop-ins in Brighton and Eastbourne.
Survivors' Network also has a Children's and Young People's service, which includes counselling (for young people of any gender aged 14-18) and Children's & Young People's Independent Sexual Violence Advisors (CISVAs & YPISVAs) who offer information and support around the criminal justice system to children and young people aged 0-18 years of any gender who have experienced rape and sexual assault. They also provide support to the families of the children.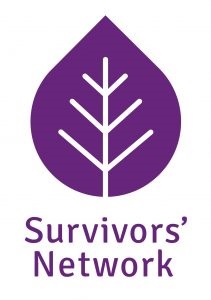 6a Pavilion Buildings

Brighton

BN1 1EE
Email
Open website
Twitter
Facebook